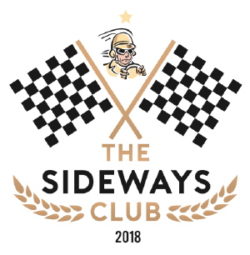 The formation of the Sideways Club has benefitted much by the help & advice of many enthusiastic friends.
Allow us here to thank here most warmly the lifeblood of the club, without whom it wouldn't have been possible to realize this new adventure.
• Heidi Clark, Barry's daughter and Simon
(unfortunately they won't be able to attend in 2018 as she and friends will be at the Le Mans event with Barry's car but she assures me she will be at future events).
• Pam MacCarthy of the MG Car Club's BCV8 Series originally founded by Barry Sidery Smith and for which he was Lifetime President
• Cheng Lim, friend from very the beginning and highly skilled driver
without excepting Pam (Barry's wife), Brian, Phil, Geoff, Andy, Chris, and many others...
Any volunteers would be most welcome to assist in the event, its only once a year so any wives, partners friends of the drivers who would like to get involved and help sort it out please contact us via spa@motorclassic.com